Cleared Artwork Program

The Cleared Artwork program allows Artists/Galleries to license artworks for Stage Design in TV Shows, Commercials, Movies, Photo Shoots & more.

Production Designers, Set Decorators and Art Directors need to acquire hassle-free, clear-able artwork for use as set dressing in films, TV, commercials, photo shoots, magazines, newspapers, trailers and other uses connected with the television or motion picture production and/or promotion.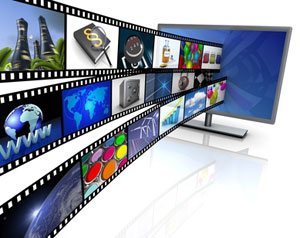 It's extremely easy for both artists and clients.
Artists/Galleries
Read and Agree to the cleared artwork license.
Create a pre-agreed license by supplying Name, Initials as signature and a few other details.
Apply the license to all or some of your artworks.
Stop participating in the cleared artwork program any time you want1.
Clients
While shopping for art, you can check out the license text that the artist has agreed to2.
Add the license to any print such as Canvas, Framed Giclee Posters and others.
Purchase the prints like any other customer. Then print, sign and store the license for your records (a copy will be included with your invoice as well).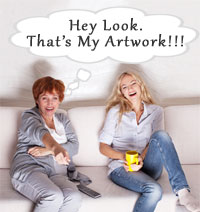 Why Participate?
By participating in this program, you'll have increased chances of making Print-On-Demand art sales that our clients can use.

Each print-copy3 that is sold with a cleared artwork license, will earn you

$100 USD

4 in addition to your print on demand markup amount.

One day you may be watching a TV Show or a Movie with a friend and go "Hey look, that's my artwork!!!"5

The Cleared Artwork program tailors to ANY potential client in the entertainment industry. What this means is that we do not limit who can purchase the cleared artwork license. Be it a movie rental company, producers of a TV show or any of the other major movie studios in the entertainment industry.


What you need to know.
1A License purchased by a client will NOT be voided if an Artist/Gallery stops participating in the program, removes the Cleared Artwork mark from an artwork or deletes an artwork.
2 The Cleared Artwork program is version based. In order to secure more clients for our artists, we may make other versions of the license available. Members can stop participating to one license version, sign up then apply the new version to their artworks. Old purchased licenses will not be changed or voided. Clients will keep what they bought.
3 The license as well as member earnings will be applied per set for set based items such as Greeting Cards.
For Example:
1 License for a pack of qty X Greeting Cards
4 We will charge the client slightly more than what we pay the Artists/Galleries in order to offset transaction fees and as a commission for facilitating the cleared artwork program.
5 Please keep in mind that selling a license does not guarantee that the artwork will actually be used.